ABOUT MULTICREDIT & LENDING CORPORATION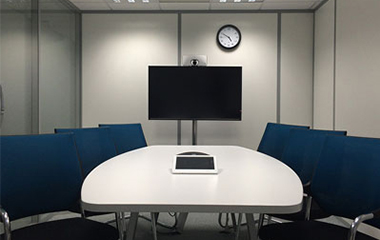 COMPANY HISTORY
In 1997, Multicredit & Lending Corporation opened the first MCLC in Brgy. Pio del Pilar, Makati City, with hopes to build a company that would serve the under-banked population - those who could not get financial help from traditional financial lenders. After just a few years, it took the company public and has since expanded Multicredit to become one of the progressive lending chains in the region
The company is a compliant lending institution governed by the Securities and Exchange Commission (SEC) with Permits & Licenses to Operate.
PRESIDENT'S MESSAGE
"In business since 1997, Multicredit is a profitable, well-capitalized, commercial lending company - many of the people we work with, including clients, employees and banking industry partners, I personally have known for over 20 years.
While our industry is more complex and challenging each year, Multicredit continues to grow, expanding our service and maintaining our reputation for integrity.
I believe the success of the company is based on simple principles: offer customers a range of products at a fair rate; work with good people; and follow the Golden Rule, both to our clients and throughout the lending industry
The quality of our employees is the heart of the company. The high standards shares by our management and employees is the cornerstone of the business culture at MCLC.
Quality service and good relationship is natural to all our Corporate Branches, as our Branch Managers are professional leaders in holding office to be a good servant and by example.
We are beginning to integrate more innovation as part of our company growth and branding, both in the costumers were serve, as well as within our Multicredit offices. Over the past years, we have fostered close relationships with banking institutes of higher learning by offering advance & innovative technologies to ease down day to day bank transactions through an on-line and internet banking. We are continuing to develop these programs and adapt to our paperless application system hassle free with the goal of attracting customers interest to Multicredit Team.